Global Sourcing Model
Global sourcing is a strategic decision; its benefits, risks, and opportunities must be weighed against the costs and challenges of continued internal delivery. Modern business models around the world are increasingly organized across national boundaries.
read more...

Service Offering

Acendion in Focus
Ask an Expert
This is your chance to ask our practice leadership team any question that is on your mind. We ask for contact information only so we can communicate about your question - feel free to provide an email address or a phone number.
read more...

Careers

Acendion Consulting Services

understands the importance of a workforce that is well motivated, appropriately trained and performs effectively and efficiently. Ongoing investment in the training, education and development of workers should be the goal of a well-developed Human Resources department.
read more...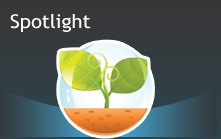 | | |
| --- | --- |
| | Bring excellence into IT Implementations and Operations through - Superior utilization of Technologies and Skilled Professionals |
| | |
| | Don't miss SAPPHIRE 2014, held on June 3-5, 2014. ASUG Annual Conference events located in orange county convention center Orlando, Florida. These premier technology... |
| | more » |
| | |
| | CRM 2014 is hosted in Las Vegas on April 01-04, 2014. CRM 2014 is guaranteed to teach you to leverage SAP CRM solutions... |
| | more » |